Guerrilla Gardening
First Post-Jam Update Available Now!
---
The first post-jam update is now available!

I've made quite a few improvements since the last devlog, but I had to draw a line under it somewhere and get it out there. The big changes include...
Implemented the large drone enemy type, with behaviours to attack plants as well as the player. This enemy fires instead of just coming for you and dealing contact damage.
Added difficulty levels, and tweaked a lot of stuff that contributes to difficulty like enemy wave patterns and plant water requirements.
Added a crude collision avoidance behaviour for enemies, to stop them getting stuck on walls and blocking each other.
Animated the existing background shopfront art, and added a second one.
Some other art tweaks, like grime on the walls.
Added a tutorial!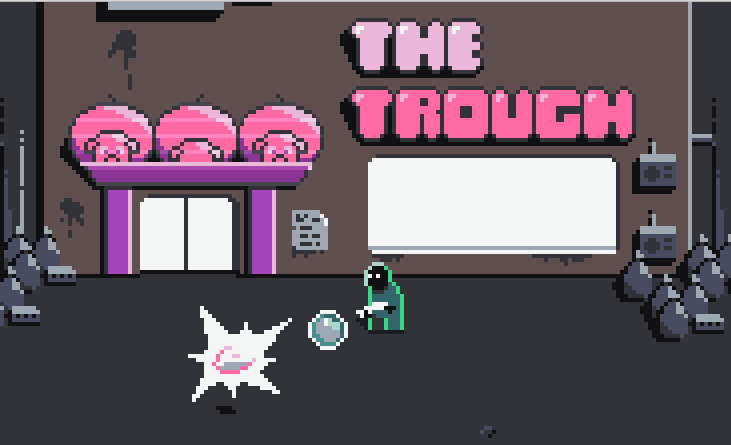 Play Guerrilla Gardening now!